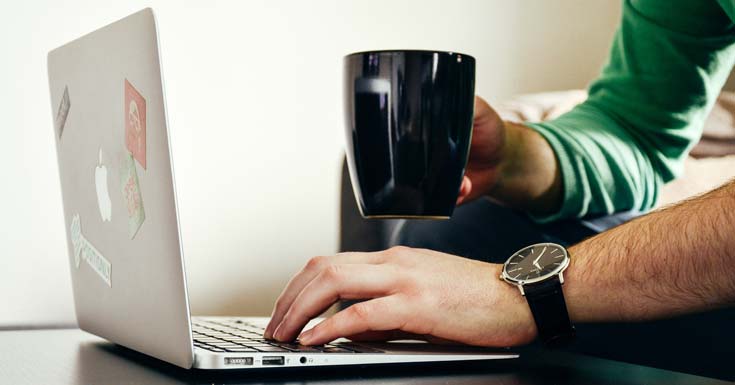 Posted by Pooltrackr 11th July 2016
With a new financial year underway, you're probably looking at ways that your pool shop / mobile pool servicing business can connect with new customers and have an even more profitable twelve months.
Any small business with a limited budget will know some of the benefits of online marketing. You might already be using social media and have a website, but it's easy to get overwhelmed thinking you need to be doing everything at once.
The truth is, you don't. The secret is knowing where your customers are and investing your time accordingly.
As well as sharing the latest product news and company updated, we'll be using the Pooltrackr blog as a way to share our advice and tips with you—pool shops and pool technicians—on how to promote your business and connect with new customers.
This week we'll guide you through Facebook – how it works, and how it can help you build loyalty with your existing customers, and reach out to new ones!
Why should your pool business have a Facebook page?
With 1.09 billion daily active users, Facebook is by far the number one most actively used social network in the universe, and that number just keeps on growing.
No longer a way for students and younger internet users to keep in touch, Facebook is widely used across all demographics and should be an essential part of your marketing strategy. It's the quickest way to reach new and existing customers for all businesses and requires little, or no budget to get started!
Due to its widespread heavy use across the world, Facebook has access to an incredible amount of data from millions of people who use the network each day. This data ranges from our jobs and hobbies to where we live and even our browsing behaviours; it's a little creepy but it is gold dust to businesses and marketers who want to ensure they put their content in front of the right people.
Creating a Facebook page for your business
It's likely you are already using Facebook for personal networking, and the good news is that making a page for your business is just as simple. Already have a business page created? You can skip this section and start reading 'Creating a Facebook strategy' below.
Read more: Creating a Facebook page for your Business
Facebook will give you six options when you create your business page as you can see below. You'll want to select 'Local Business or Place' for your pool servicing business. You'll then be prompted for your business name (this will also be your Facebook Page name) and your business address.
Next, Facebook will prompt you to enter a few more pieces of information such as your website and company description (Tip: use some keywords your customers would search for as this could mean you show in their search engine results) then you will be given the opportunity to upload your profile picture, preferably your business logo.
Finally, you are given the option to enter information for 'Preferred Page Audience'. Facebook will sometimes suggest pages to like based on a user's behaviour and interests, so this gives you the chance to decide who your target audience is. It doesn't affect the way people search for you, but it might help you find some new customers!
Once you hit 'save', you can start sharing it and inviting your friends and family to 'Like' your page!
Well done.
Creating a Facebook strategy
To truly succeed, and to know what is working for you on Facebook – you need to have a plan in place. The key to seeing positive results on social media comes from consistent effort – it's not something you can do once or twice and forget about.
Ask yourself the following questions to form the basis of your Facebook strategy:
Why do you want to use Facebook?
It helps to set yourself tangible objectives (versus using vague objectives like 'build awareness') to see whether your efforts are having the desired effect. Do you want 50 new sign ups for your emails? Maybe you want to grow your Facebook page to 300 followers so you can share regular updates? Think about what your overall business objectives are and how Facebook can help you to achieve those goals.
How many times per week will you post on Facebook?
It is important not to overwhelm your customers with content on Facebook, and be selective about what you're publishing. Only companies with a large following have found higher engagement the more they post.
We recommend posting twice per week, as you build your page and following. This is enough to demonstrate your business is active and contactable, without bombarding your audience.
Where will you find interesting content to share?
As well as any content you stumble across on blogs, social media and news site, you can use other tools to scour the net for great content your followers will love.
We use Feedly to monitor blogs and news sites. Google Alerts is also a useful tool where you can set up certain search terms related to your business, and you will receive a regular email to your inbox with highlights from across the web.
Will you be using a social media management platform to monitor, schedule and report on your performance?
Hootsuite and Buffer are two we would recommend. Both platforms work very well and are cost effective for small businesses. The great thing is you can curate and write your posts, then input them and schedule them to go live during the week to save time.
Read more: Hootsuite vs Buffer on G2Crowd
If you decide to schedule posts using Hootsuite, Buffer or another platform, don't forget to check daily for any messages and comments. Building engagement on social media requires some manual management of your networks. Replying promptly and politely to queries could be the difference between gaining and losing a customer, and it helps to build a trustworthy reputation for your pool servicing business.
What metrics will you track and review?
Clicks, comments and shares on your posts will help you see what your followers are interested in. You can also keep track of your new followers using Facebook Insights in your business page to make sure they are headed in the right direction. If you're running paid ads (read more below) then you can track metrics associated with objectives set out at the start of a campaign.
How do you know if your customers are on Facebook?
Facebook lets you upload a list of your existing customers' details to create a 'custom audience' for paid advertising.
Read more: Creating a Custom Audience on Facebook
Facebook then matches up email addresses, for example, with the email addresses of users on Facebook.
What can you do with this custom list?
You can target the customers on these lists with your Facebook advertising, whether they are already fans of your business page, or not.
You can also use this list to ensure existing customers do not see your ads if they are aimed at new customers only. Facebook gives you the opportunity to 'exclude' custom lists when you follow the steps to create your ad.
Read more: How to use Custom Audiences on Facebook
You can also create an ad that will show in the news feeds of your current customers who do not like your business page. If they have already used your services before, it would be beneficial to your business if they like your page and you can continue the conversation with them (and hopefully make further sales!).
As these people already know your pool servicing business, you'll need to think carefully about how to word your Facebook ads. You might like to give them a special offer, encouraging them to use your services again instead of promoting services that they already know about.
What about finding new customers?
Building personas for your target audience can help improve the way you communicate with and solve challenges for your customers, which in turn helps you to find new ones!
Personas are profiles of imaginary people who possess the main qualities of the people that make up your target audience.
Building personas can help shape your marketing by ensuring you keep your target audience front of mind.
You can create your personas based on guesses and conversations with your customers. You could also gather data from your customers by asking them to fill out a questionnaire using Google Forms or Survey Monkey via email.
Here's an example of one we put together for an imaginary pool business, but you can easily create your own in a Google doc or Microsoft Word document. It might help you to print yours out and stick them on the wall for easy reference.
You can also add extra information to your personas based on real-life experiences with your customers. It can be helpful to include quotes from conversations that illustrate what they are about and how your business can address their challenges. E.g. "My kids' health is the most important thing when it comes to our pool, and I don't always have time to do my research."
The personas you create for your business will come in handy when you decide to create paid Facebook ads as we explain below.
Should you be using Facebook paid advertising?
The sad truth about having a business page on Facebook is that the algorithm— way that Facebook decides which posts to show in its users' feeds—is now prioritising posts from friends and family over those from companies.
That's not to say you shouldn't post from your page regularly – you absolutely should. It just means that in order to gain maximum visibility as you try to grow your business through Facebook, you should explore Facebook advertising, even with a very small budget.
Creating a Facebook ad in 3 steps
1. When you are logged into Facebook, Head to Facebook Ads Manager where you can create an ad and decide on your campaign objective.
Once you've chosen your objective – we'll use 'promote your page' in this example, for when you want to boost the number of page likes you have – Facebook will then let you define your audience.
2. Facebook allows for a huge amount of targeting. This is where your personas come in. Under the 'detailed targeting' heading, you can search for any interest, job title, demographic or behaviour. Enter the terms that are relevant to your business and the information on the right-hand side will show you potential total reach ('reach' is the number of people who see something on Facebook), and estimated daily reach based on the budget that you have entered into the ad creation tool below.
Read more: Creating ads in Facebook
As you set your budget, Facebook also gives you the option to run your ads on a schedule. This way you can ensure your customers are awake when your ad is displayed in their Facebook feed, giving you more bang for your buck.
3. Once you've decided your budget and schedule (if applicable) Facebook will then take you to design how your ad will look. You can decide whether to use one stand-out image, a slideshow or even a video if you have one.
Try not to include too much text, but keep it simple and striking to draw people to visit your page. You could offer your audience something, or promote your most popular service that they might be interested in.
Once you're happy with your ad preview – review and place your order and voila! You'll receive an email from Facebook once your ad has been approved.
Reporting on your ads
It's a good idea to keep an eye on your ad performance so you know if it's helping you fulfil the objectives you decided at the start of your campaign. Facebook Ads Manager shows you clicks, comments and shares on the ads you run, so you can report at the end of your campaign, and on a regular basis if you decide to ongoing paid advertisements.
Boosting your popular Facebook posts
You're posting regular content on your Facebook page…great! Maybe you wrote a blog post that's getting lots of shares and likes, or you made a funny graphic that's reaching way more people than usual?
Facebook has a way for you to capitalise on this – similar to Facebook ads that appear in users' newsfeeds with a 'sponsored' note, you can 'boost' any Facebook post after it has been published manually on your page and add a few dollars (or a lot of dollars if you so wish) to spread it far and wide.
Read more: Boosting your Facebook posts
The benefit to this is that you know the content has been well received by your existing audience so it should continue to be popular!
Note: It's a bit harder to compare these types of posts against other paid ads because you need to extract post analytics from Facebook Insights (where it sits with your organic posts) instead of in Facebook Ads Manager.
Now you're ready to go!
So there you have it, a beginner's guide to promoting your pool servicing business through Facebook. Businesses of all types and sizes can find great success through Facebook – the potential is there, but the challenge is showing commitment and enthusiasm to your followers.
Don't be afraid to let your personality shine through your content, and most importantly you should stay active once you start publishing content—this includes replying to customer questions promptly and politely, including those that aren't always positive.
People will talk about your business whether you have a presence on social media or not, but the big benefit to having a strong and active Facebook presence is that you have visibility and a way to respond to them directly.
About Pooltrackr

Pooltrackr is a pool servicing and maintenance app designed specifically for pool shops and technicians.